Breast Cancer
Breast cancer is one of the common tending to spread very quickly in women and it is the second leading cause of cancer death in women after lung cancer in the world. Science goes advanced day to day and now Artificial Intelligence used by screening and treatment for breast cancer. As per the American Cancer Society, there are more than 3.1 million of people suffering from bread cancer in U.S.A and this is estimated around 2, 69, 000 women receive a diagnosis of harmful breast cancer, and more than 62,000 women will receive a diagnosis of non-harmful cancer in 2020.
Breast cancer is like a chronic disease that affects mostly in women across the world there more than 54,000 in the United Kingdom and they diagnosed with breast cancer every year out of those some are developed this disease in lifetime.
How to find Breast Cancer
Technology already advanced going on and many equipment such as Mammography, or X-ray imaging of breast is the most common method to screen and find out of breast cancer. However, breast cancer find out in the X-ray images is quite difficult for doctors or researchers.
Breast Cancer Diagnosed by AI
This is really a difficult task to find out breast cancer by the doctors and sometimes false report also came, however AI system can help doctors and surgeons while they are reading Mammograms. The main thing is AI system will be added real value for mammography this will provide immediate feedback at the time of screening test and provide report immediately. So however, that is expected AI can be used by streamline of the process for breast cancer diagnosis and help to reduce time frame for waiting of bread cancer biopsy.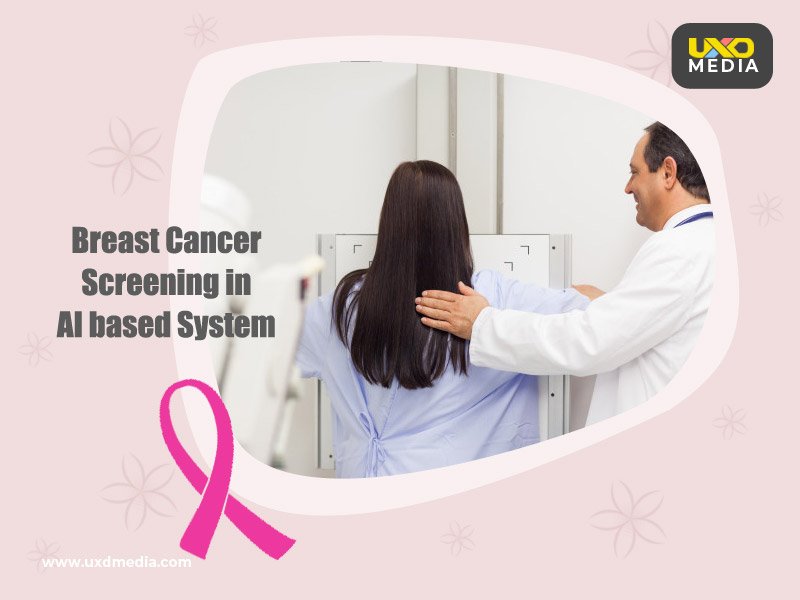 Research & Development of AI
At Cancer Research UK Imperial Centre, with a collaboration of Northwestern University and Royal Surrey County Hospital a breast cancer research centre opened on deep learning or AI called Deep Mind there they do research on artificial intelligence,that how AI can do support radiologists to identify the signs and symptoms of breast cancer on accurate basis. They prepared a model which was trained and fine-tuned on a representative data set comprised of de-identified Mammograms from more than 75,000 women in the U.K and more.Similarly, in USA around 15,000 women spotted signs of breast cancer in the scans only. More so the model was then evaluated individually and de-identified data set of more than 20,000 women in the U.K and around 2,500 women in the U.S.A. In this evaluation the AI system produced a 6% reduction of false positives in the U.S.A, and 1.5% reduction in the U.K. Similarly that produced a 9.5% reduction in false negatives in the U.S.A, and a 2.5% reduction in the U.K. So, from this it can be imagined this model has more potential to generalize the new clinical settings while still performing at a higher level than experts.
Above this visual is showing of tumor growth and metastatic spread in breast cancer and screening aims to detect breast cancer early, before symptoms develop. When we came in terms of making the decisions this model received now less information than human experts can did. But the human experts can access the patient's history and previous Mammograms reports where as the model only processed the recent most Mammograms and no extra information. They are doing work continuously to enhance the model's accurate reading capability on breast cancer development and hope they will get soon a great success in this way.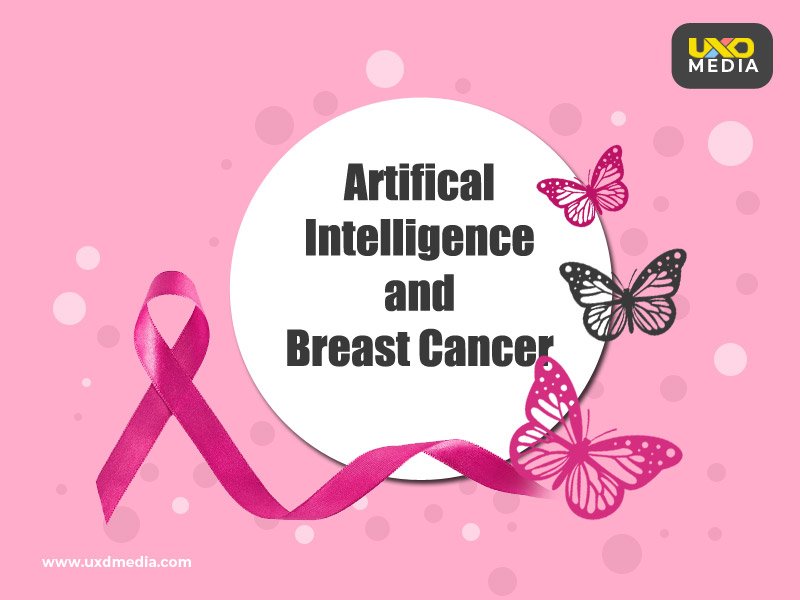 Next in Future Version
Science and technology continuously providing new things and techniques every day and doing research and development to look forward for the future applications, expecting some positive signs will come from the model with great accuracy and efficiency of screening programs as well as reduce stress and time for the breast cancer patients.

So finally we can't do stop here, we need to go for;
Research continually,
Prospective clinical studies,
Regulatory approval to understand,
Need to prove that how software systems inspired by this research could improve patient's care and diagnose.
AI learning is done virtually endless applications especially in the healthcare industry. Today, AI is helping to streamline administrative processes in hospitals, and diagnosed infectious diseases as well as personalize medical treatments. Hence we look forward to working hard with our valuable partners by translating machine learning research into tools in the coming years and that will be benefited for Clinicians and Breast Cancer Patients.